Tag Archives:
hire me
Do you view a job interview to be as painful as going to the dentist? Or perhaps you prefer the dentist. Really, both should be painless!
A job interview is just an exchange of information! Of course, there's a lot riding on how well you do, but when you think of it that way, you may be creating more stress. Take the anxiety out of the unknown by getting as much information up front as possible! Here's are some tips on how:
One great frustration for job seekers is the time it takes to get feedback, or next steps from potential employers.
Based on their "I need a job now" sense of urgency, they want a first interview today, to lead to second interview… tomorrow. Often, indications from the ad, the initial phone conversation, and from the first interview play into this mindset; the job seeker really believes it when the employer says "We're hiring as soon as possible".
Reality: in today's workplace: hiring is rarely soon or possible. Understanding the issues the employer faces helps to properly set expectations, and reduces stress when you realize that no news is not necessarily bad news…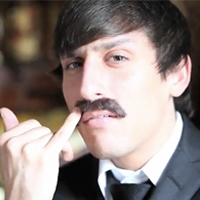 In this competitive market, job seekers are turning to some whacky, out-of-the-box techniques to shine among the massive stack of boring resumes. It seems like every other week there is someone having their 15 minutes of Twitter fame with clever, catchy job searching stunts.
But does a catchy campaign or self-promotion really impress an employer enough to snag a job? Check out these top 'Hire Me' campaign tactics and see what happened: